Looking for a lovely flowering plant for a gift? Or maybe you need something large to accent your living room. Our greenhouse is always overflowing with greenery to brighten your home. We have everything from prickly cactus to leafy ferns and ficus. Here's some of what you'll find: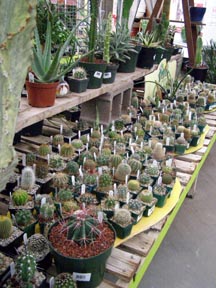 Aloe vera
Bamboo
Bonsai
Cactus
Carnivorous plants (fun for kids!)
Cyclamen
Ferns
Ficus
Ivy
Orchids
Peace lily
Philodendron
Spider plant
Violets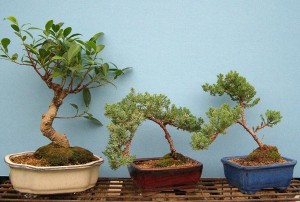 Once you've picked out a plant, be sure to saunter down isles 2 and 3 to find a pot. We recommend a pot size just one size larger (about 2 inches taller and wider)—just enough wiggle room for the roots to encourage top growth. We have plastic, clay and ceramic pots, including some designed specifically for orchids and bonsai. We also have bagged potting soil right by check-out so you can go right home and pot-up your new plant. Not sure how to do this? Just ask. We'll walk you through the re-potting process.