We know more, we care more, we are Wilmore!
As a locally-owned independent garden center, we've been helping gardeners grow since 1886. (Read more about the Wilmore family.) We know there are many places you can buy plants and gardening supplies, so we try hard every day to make sure Wilmore has what you need to be successful without spending a lot of time and money. If you're the type of person who likes to "do it yourself," we'll not only provide you with the right products, we'll also show you how to do it. Need to prune an apple tree? We've got pruners and employees who can instruct you on the best pruning methods for fruit trees. Not sure what to do about powdery mildew on your cucumbers? We've got safe solutions and we'll show you how to apply them. When your garden grows beautifully, we share in your joy. And when things don't turn out the way you want, we're eager to help you identify the problem and get things growing again.
Proven Plants
When you buy a plant from Wilmore, you are buying a plant that is known to grow well in our climate. Because we're not as big as other garden centers, we don't have room for just any plant that looks good in a catalog. We rely on Colorado State University plant trials and other plant data to select plants that will be successful in your garden. Our plants come only from reputable growers, and most are located in Colorado. We also carry several lines of certified organic vegetable and herb plants.
 Reliable Gardening Supplies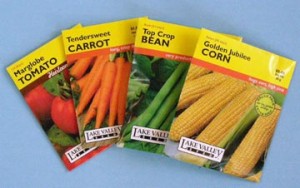 From lawn fertilizer to hand trowels, we have the tools you need to be successful. Every soil amendment, tool and seed package–everything in our store–is carefully chosen for high quality and effectiveness. Very simply, we don't waste shelf space on products that don't work.
Selection
We have more than two acres of Colorado hardy trees, shrubs and flowers. We strive to offer our customers the usual and the unusual. Whether you're just in to pick up your favorite petunia for the front flower bed or to browse for something extraordinary to anchor your perennial garden, you'll find it at Wilmore.
We purchase multiple pot sizes of each plant (when available) so you have choices for price and size.
Knowledge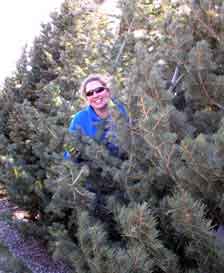 Not sure what plant is right for your situation? Which vegetables grow well in containers? When should you fertilize an apple tree? Whatever your question, just ask. Our staff is knowledgeable, friendly and ready to help you be your own master gardener. Many of our employees came over from Arapahoe Acres Nursery in Highlands Ranch, CO, when they closed. We love it when customers bring us their gardening challenges!