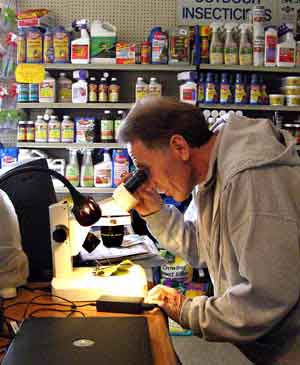 Wondering what will stop a Cottonwood tree from sending up suckers all over your yard? Need help identifying a plant or insect? What's that dead spot in your lawn?
You can find answers to your garden and landscape questions at Wilmore. Start with our FAQ page and the Fact Sheets listed below. But if you don't find an answer there, see one of our garden consultants (employees!) at the Information Center at Wilmore. We have many resources at our fingertips and knowledgeable people who can identify the problem and recommend ways to fix it.
But wait! Before you drive on over, be sure you have:
If you need to identify a plant:
Bring us a branch/stem with leaves and bloom (if applicable).
Description of growth habit—size and form
If you need to identify an insect:
Capture one in a glass jar with lid (put air holes in the lid because it might be a beneficial bug and you don't want to kill it!)
If it's doing damage to a plant, bring a cutting with damage on it.
If you need to identify a disease or other mysterious condition:
Bring us three cuttings from the same affected plant: 1) healthy cutting; 2) unhealthy cutting; and 3) a cutting that shows the beginning stages of change.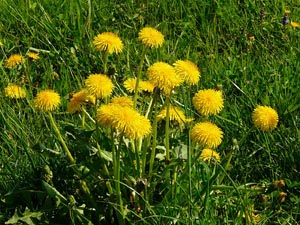 If you need to identify a problem in your lawn:
Bring us a dinner-plate sized sod sample from your lawn. Make sure the sample is in a "transition" area that includes both healthy and damaged sod.
Our solution to your growing problem could be as simple as adjusting your watering schedule or adding fertilizer. Whatever it is, we'll have the tools and products you need to rectify the problem so you can get right home and start correcting the situation today! And tomorrow, your plants just might look a little better!
Fact Sheets